Lab Director
hkarawani@staff.haifa.ac.il
Hanin Karawani-Khoury, PhD. is an Assistant Professor in the Department of Communication Sciences and Disorders at the University of Haifa. Dr. Karawani is a clinical audiologist and speech pathologist, finished her PhD in auditory training in older adults with and without age-related hearing loss. Her post doc she finished at the University of Maryland in Neuroscience. She joined the faculty of Social Welfare and Health Sciences in 2018. Today her lab investigates brain plasticity and auditory processing across the life span using perceptual, cognitive and electrophysiological measures. She is interested in neuroplasticity following altered sensory experience induced by auditory training, hearing rehabilitation and the experience of bilingualism.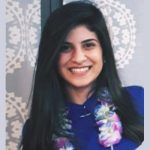 Dana Bsharat, M.A.
Ph.D. student
Danabsharat5@gmail.com
Dana completed her BA and MA studies in the Department of Communication Sciences and Disorders at the University of Haifa under the supervision of Dr. Hanin Karawani-Khoury. Currently, Dana is a Ph.D. candidate in her research she examines the effects of adverse listening conditions on multilinguals. Specifically, the comparison between native Hebrew speakers and Arabic-Hebrew bilinguals in both perceptual abilities and physiological responses. She aims to study the complex construct of listening effort and the neural mechanisms that underlie speech processing.
Hanin Karah, M.A.
Ph.D. student
hkirreh40@gmail.com
Hanin examines the benefits of training with the use of hearing aids. She is currently working on a project to supporting healthy aging with home-based perceptual training. In this project we will evaluate how sensory processing and cognitive performance and perception are improved through a course of perceptual training in dual modality training using a home-based perceptual learning protocol.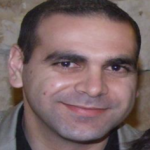 Bahaa Rafoul, M.A.
Ph.D. student
bahaarafoul@gmail.com
Bahaa investigates the impact of cochlear implantation as a rehabilitation intervention in adults with severe to profound hearing loss on gait, cognitive performance, and quality of life while exploring the mechanisms underlying the plastic changes induced by cochlear implantation.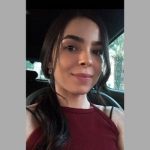 Anadel Khalaila, B.A.
M.Sc. student.
Shmakhaliley@gmail.com
Her thesis examines the relationship between conductive hearing loss due to otitis media during the early infantile years of life and the association to both cognitive and central auditory processing at early school ages. She aims to understand the mechanistic basis between these associations and examine predictive factors that influence speech perception performance due to conductive hearing loss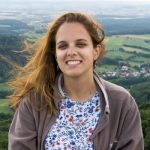 Shir Hajaj, B.A.
M.Sc. student
shirkaya@gmail.com
Her thesis examines vocoded speech learning across the life span.
Hazar Kayal, B.A.
M.Sc. student
hazarkayyal@gmail.com
Her thesis examines cognitive and perceptual performance of children with Single Sided Deafness (SSD) with or without a Cochlear Implant (CI)
Mais Abbas, B.A.
M.Sc. student
mais-abbas@hotmail.com
Her thesis aims to investigate age-related sensory decline in auditory and visual perception and their interaction with cognitive decline. The study aims to address two questions: whether declines in perception are sensory-specific or domain-general? And if declines in auditory and visual perception are associated with cognitive decline.
Saja Khalaili, B.A.
M.Sc. student
saja.khalaile@gmail.com
Her thesis aims to gain insights into children's perceptual learning by focusing on different forms of degraded speech in the same study design using time-compressed and noise-vocoded speech, and to gain insights into the potential contributions of cognitive processes to perceptual learning in children.
Nawras Tobia B.A.
M.Sc. student
nawras.tobia185@gmail.com
Her thesis investigates perceptual learning of time-compressed speech and noise-vocoded speech in older adults compared to young adults, and examines the relationship between cognitive abilities and perceptual learning.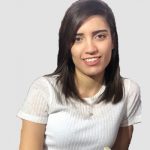 Jomana Sirhan-Dagash, M.A

josirhan@gmail.com
Jomana is a speech pathologist. In her thesis, she studied speech perception difficulties in adolescents with hearing impairment. She examined cognitive and perceptual differences in participants with single sided and bilateral cochlear implants and hearing aids.
Alon Hauptman, M.A.
Lamees Natour
lameesnatour@gmail.com